Reichmann International Realty Advisors
aims to draw on the wealth of experience of our founders to source real estate investment opportunities which will earn attractive risk-adjusted total returns for our investor partners.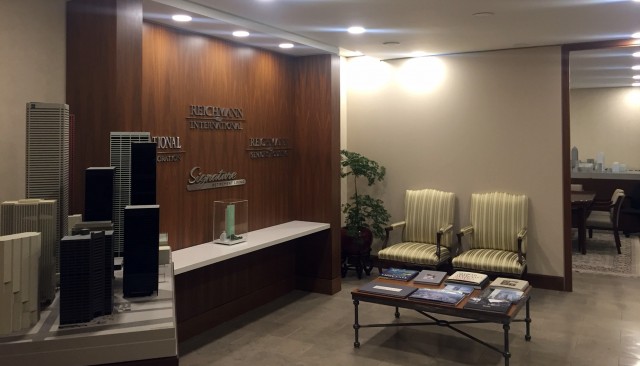 Our Leadership
A leading global real estate asset management company
Reichmann International Realty Advisors' leadership team is comprised of seasoned professionals with deep expertise and proven performance developing, owning and asset managing residential and commercial real estate around the world.
Barry Reichmann
Chairman, Co-Founder
Barry Reichmann and his family have been involved in investing and developing real estate for over 60 years. Mr. Reichmann has been focusing his efforts on deploying the Reichmann family's capital and managing the family's interests in public and private real estate entities in Canada, the United States, Israel, the United Kingdom and Mexico, since 1994. The family's interests span across all real estate sectors, with a focus on Office, Hotels, Senior Housing and Student Housing.
In 1994, Mr. Reichmann diversified the family's real estate interests into investments in the Canadian health care industry, purchasing and subsequently growing Central Park Lodges. As President and Chief Executive Officer Mr. Reichmann spun out the long term care portfolio into a public company in 1997 and was subsequently appointed President of CPL Long Term Care REIT. In 2001 Mr. Reichmann spun out the independent living portfolio into a public company and was subsequently appointed Chief Executive Officer of Retirement Residences REIT. In 2002, Retirement Residences REIT and Central Park Lodges REIT combined, creating Canada's largest senior housing company with over 26,500 beds, and in 2007 it was acquired by a Canadian Government pension plan for $2.8 billion.
In 1999, Mr. Reichmann acquired a portfolio of US senior housing facilities through Balanced Care Corp. and in 2005 acquired Elmcroft which added additional US senior housing assets to the portfolio. In 2006 most of the US assets were sold to Ventas Inc., a US based REIT, in a $602 million sale/leaseback transaction. A new entity, Senior Care Corporation was formed to be the operator of the assets sold.
In 2005, Mr. Reichmann formed Reichmann Seniors Housing Development to build, own and manage senior housing facilities in Canada under the Signature Retirement Living brand. Reichmann Seniors Housing has built and owned over 1,700 units, recently selling over 700 units to a Canadian REIT, with an active pipeline of nearly 700 more units.
Mr. Reichmann's investment in US Student Housing was formed in 2012 in a partnership with Campus Evolution Villages which today has grown to own 13 purpose-built student housing properties across the US totaling 6,200 beds.
Mr. Reichmann has served as a Trustee or Director for numerous publicly traded real estate entities over the past 20 years, including Firm Capital Mortgage Investment Corporation, Edleun Group, Inc., Killam Properties Inc., Retirement Residences REIT, IPC US Income Commercial REIT and CPL Long Term Care REIT.
Michael Weitzner BBA, CIM
Managing Partner, Co-Founder
Over the past 18 years Michael Weitzner has advised on the acquisition and financing of over $1 billion of public and private real estate assets for institutional and private high net worth individual investors. Michael was most recently the Managing Director, Realty and Capital Markets Investments for the Firm Capital group of companies, as well as the Vice President, Investments & Asset Management for publicly-traded Firm Capital Property Trust since its inception in 2012.
---
Michael was previously Managing Director, Real Estate Structured Finance with Amstel Securities N.V., and a Real Estate Equity Research Associate Analyst at HSBC Securities where he covered the North American real estate markets including such Reichmann related entities as O&Y REIT, CPL Long Term Care REIT, Retirement Residences REIT and IPC US REIT. In 2007 Michael launched a real estate securities fixed income arbitrage fund with initial seed capital from Mr. Paul Reichmann.
Michael has extensive experience in structuring transactions and managing risk. Michael is a Chartered Investment Manager and a graduate of the Schulich School of Business.
Paul Reichmann had been involved in industrial and commercial real estate development and management for over 60 years.

We closely monitor capital flows across all real estate sectors in order to assess the investment opportunities and risks.

Reichmann International Realty Advisors will draw on its collective experience developing, owning and operating properties across all real estate sectors.